Envoy Taxi Booking and Dispatch System Features
The Envoy Taxi Booking and Dispatch module empowers the booking agent and taxi operators to make booking effortlessly. It assists the booker to advise passengers the availability of vehicles and the estimated time of arrival of their vehicle. This module helps the booking agent to quote fare based on the distance or location of the journey. Below are the features of this module.
Fast and easy cash, card and account job bookings
Fast booking using caller ID
Booking from previous job history
Find bookings using customers phone number, name , email etc
Return, wait & return and repeat bookings e.g for school runs
Booking calendar
Integrated fare calculator
Multiple levels of ETAs e.g dead milege fare calculation
Voip phone system integration with multiple extensions
Metered fare calculation based on mileage
Fixed fare based on plots or zones
SMS confirmation to customers on booking
Branded or unbranded customizable SMS templates
Email confirmation to customers
Flight no, airport charge, parking charge, toll charge and surcharge etc
Separate fare charging facilities for customers and drivers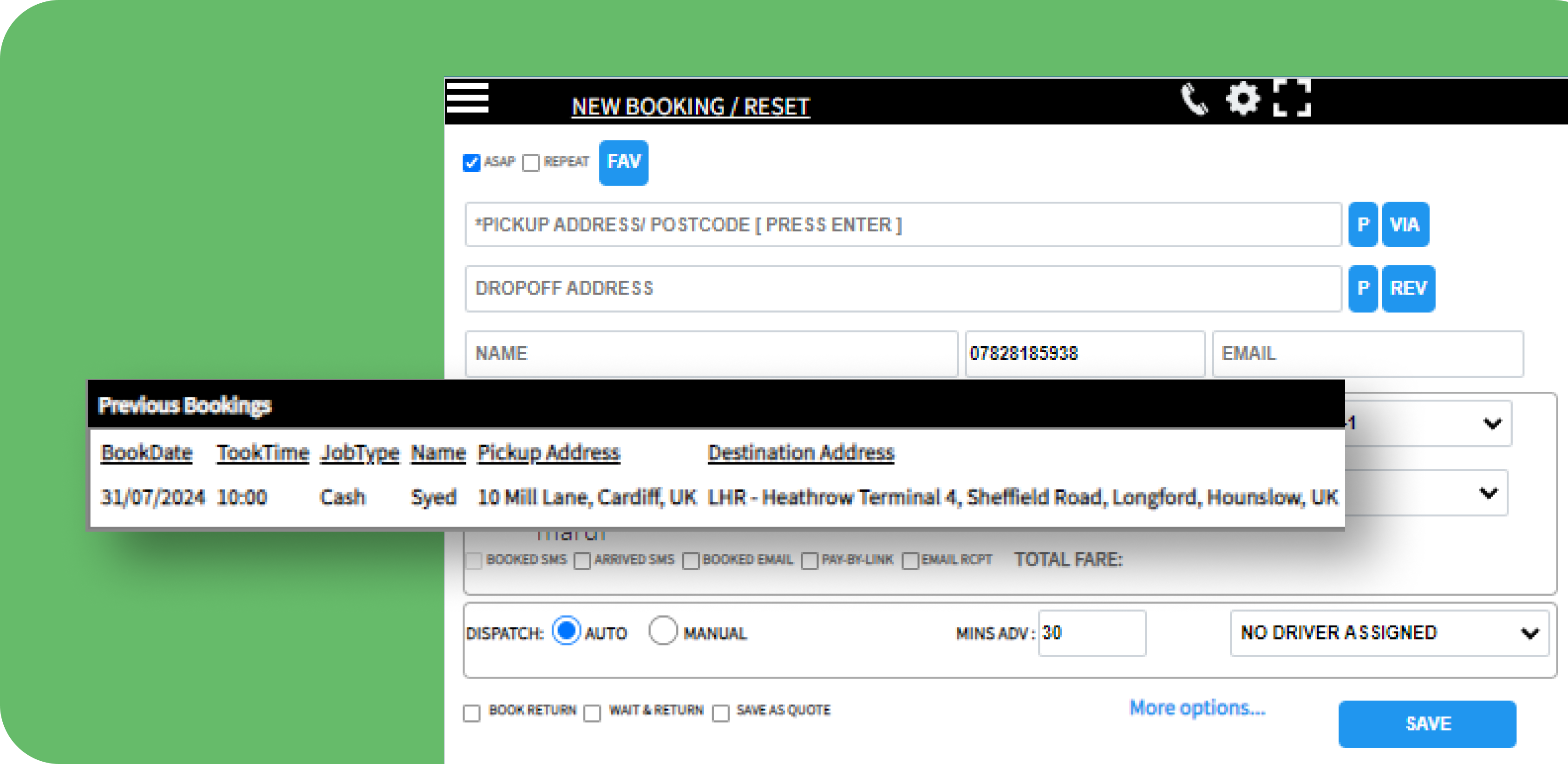 Driver Statement and Customer Invoice Management Features
Our invoicing module saves the time of users of raising and calculating invoices. This module provides means for reviewing jobs, checking prices for correction before creating an invoice. It also helps to calculate the driver commission accurately and facilitates users to apply different charges relevant to the accounts. Below are features and functionalities it provides.
Managing customers and drivers accounts
Bulk customers invoices with one click
Automated driver commission or admin charge calculations
All your drivers statements creation with one click
Full job and charges breakdown with VAT calculation where applicable
invoices and statements sending by email
Recurrent and open bill cycles
Bill printing and PDF bill
Your own branded statements and invoices
Easy fare review of bookings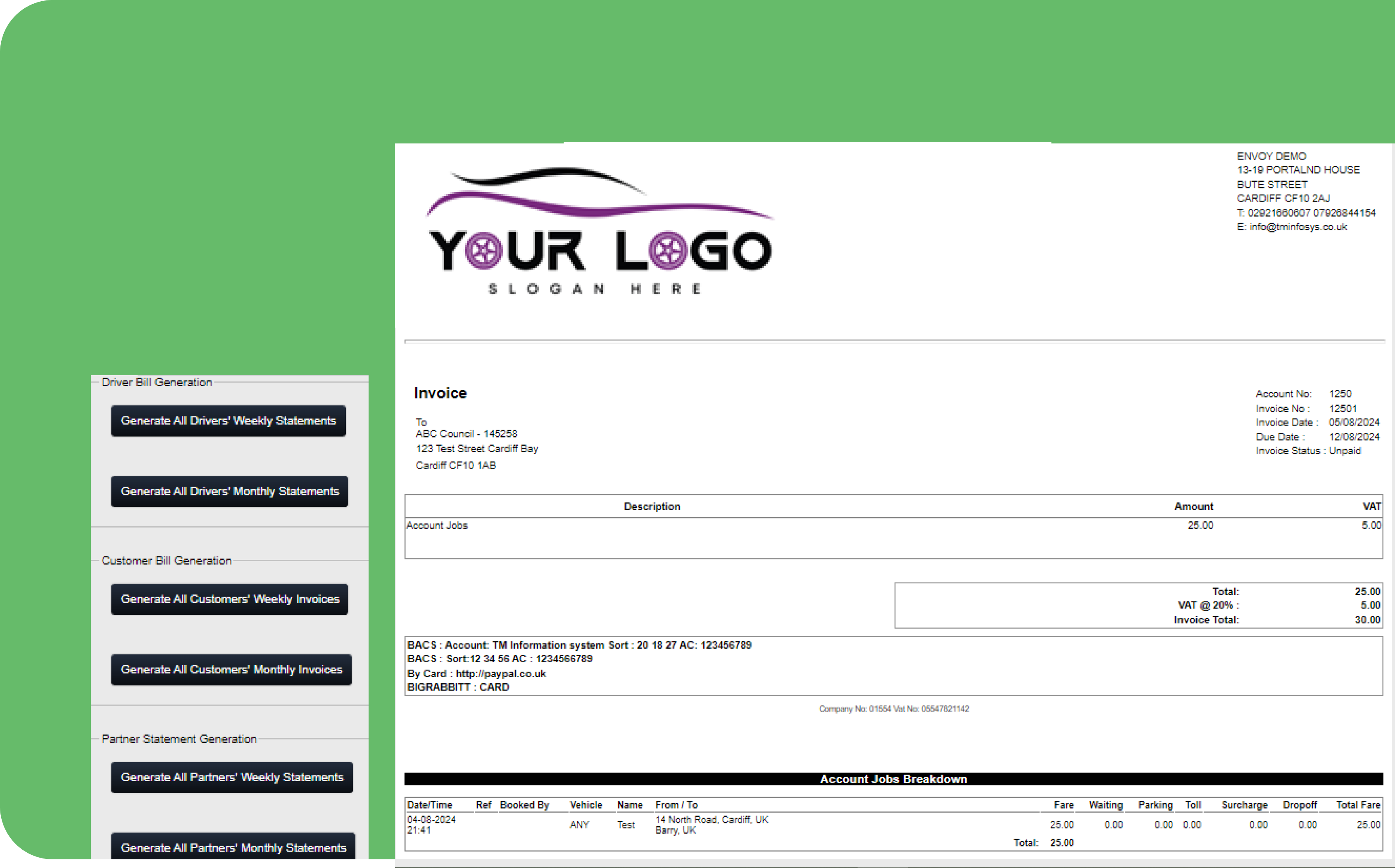 Driver and Fleet Management features
Envoy fleet management software module enables the business owner or office admin to manage their drivers, vehicles, documents . It also provides ways to record and monitor complaints and of lost & found properties. Our software helps the taxi operators to remain compliant with their councils. The features of these modules are as follows :
Fleet management
Drivers management
Tariff management
Users management
Add edit set fares
Check reports
Record lost and found properties
Manage complaints
Document expiration alerts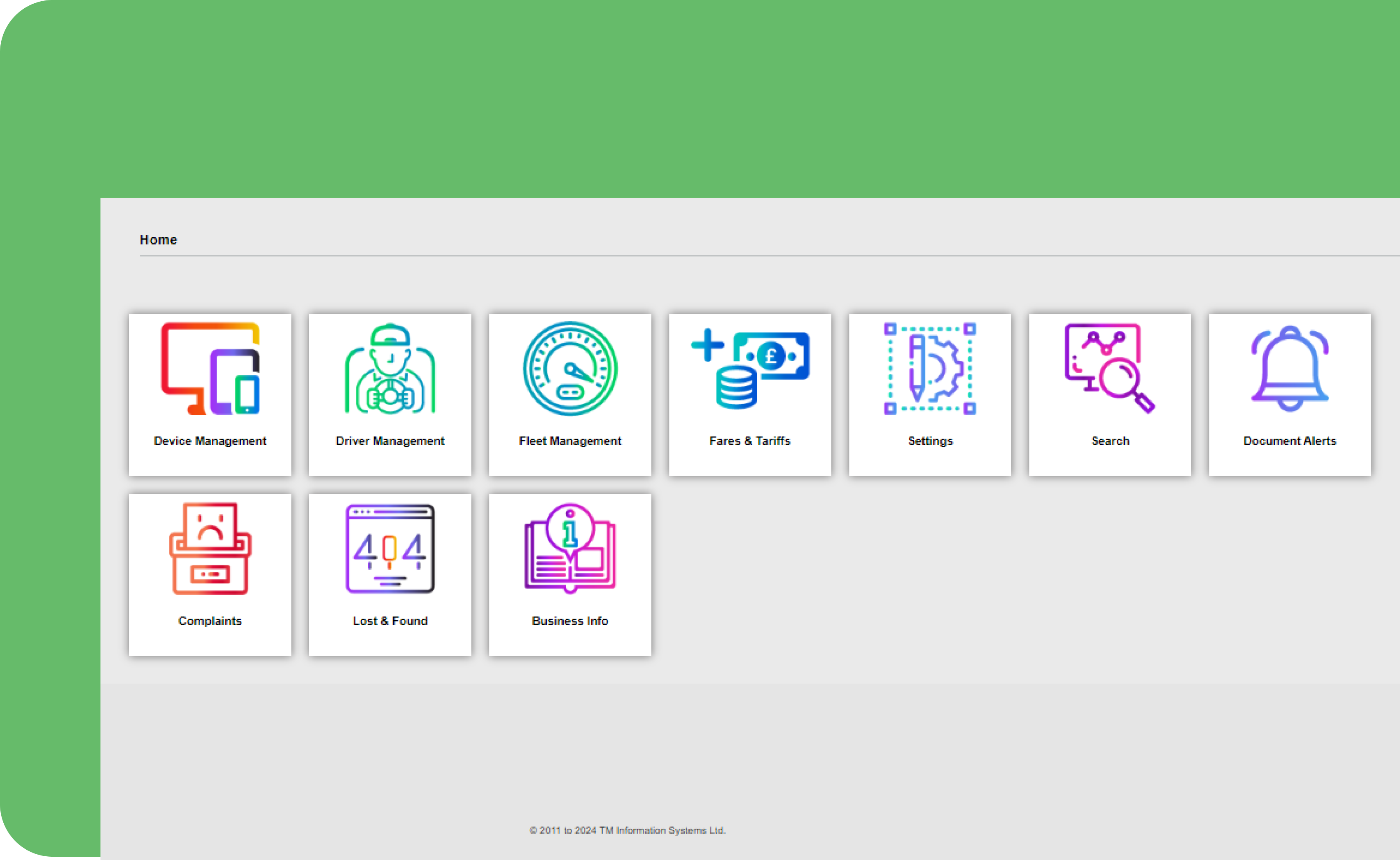 Android and iPhone Drivers App Features
Envoy drivers app helps drivers to perform their day to day driving jobs seamlessly. The user friendliness and reliability of the Envoy driver app makes it an ideal app for the purpose of their job. These are some features of the app :
Fast and reliable drivers app
User friendly App
Automatic plotting using GPS data
Plot List, Bid list, Status, text-back, No Show, Voice Request, Busy, clear, clearing in, emergency etc. actions
Job, Job-history, settings, message viewing etc
One tap navigation to pickup and drop off
View next allocated jobs
Light weight drivers app,consumes less memory and space
Click on the link to know more about taxi drivers mobile app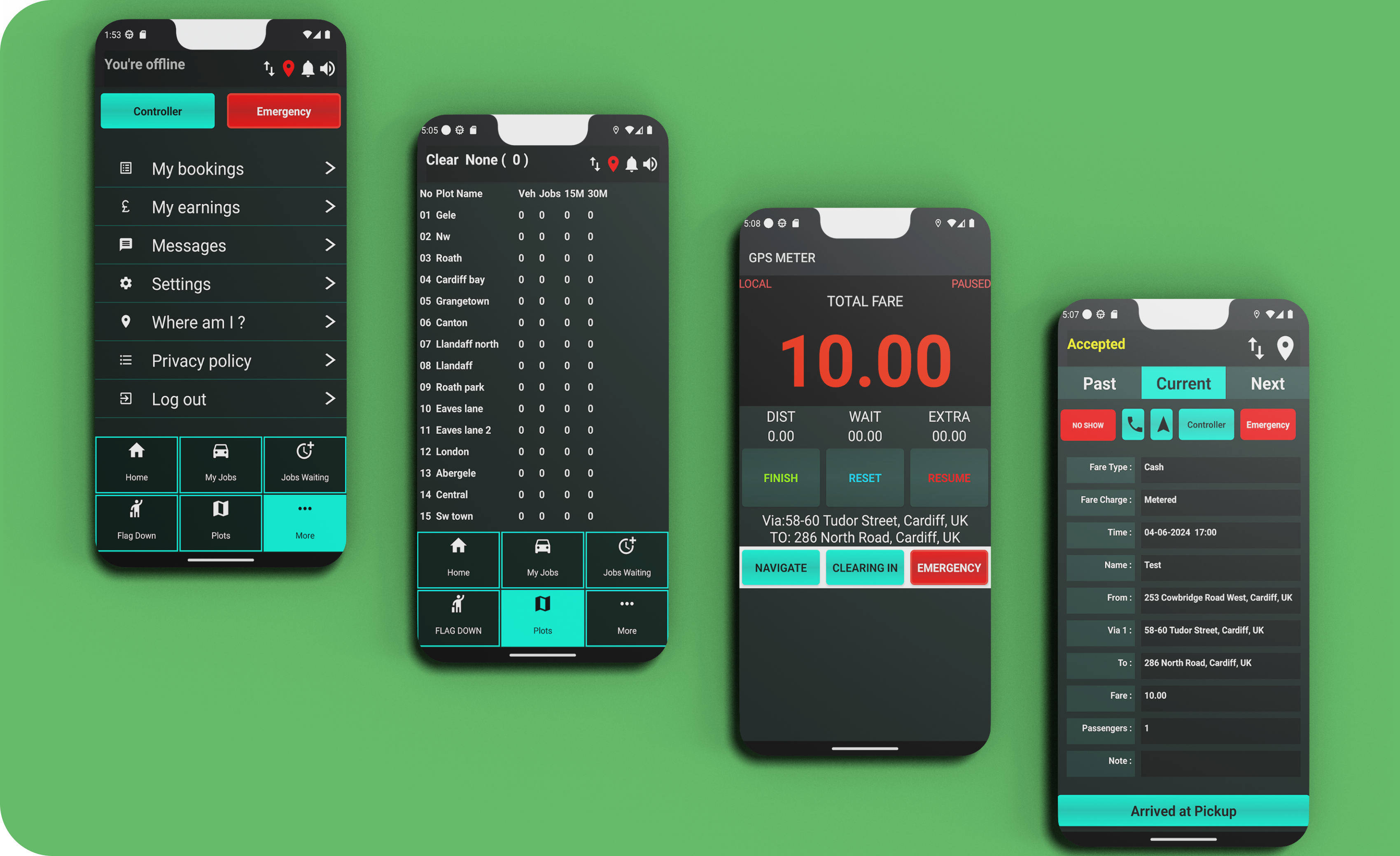 Android and iPhone Passengers App Features
Your own branded passengers app with an affordable price for both Android and iPhone are also available for you to order. You can pay the cost of passenger app development in multiple instalments. Our passengers app comes with all the necessary features, below are those:
Instant on demand live quote with ETA, and pre booking quotes
Set prices and metered prices as per operator settings
Google address autocomplete
Cash, card and corporate account payments
Real time driver tracking from app
View current, future and last trips
Lightweight app; consumes less memory and space
Integrates with Envoy dispatch system
Operator admin panel to control settings
Click on the link to know more about taxi passengers mobile apps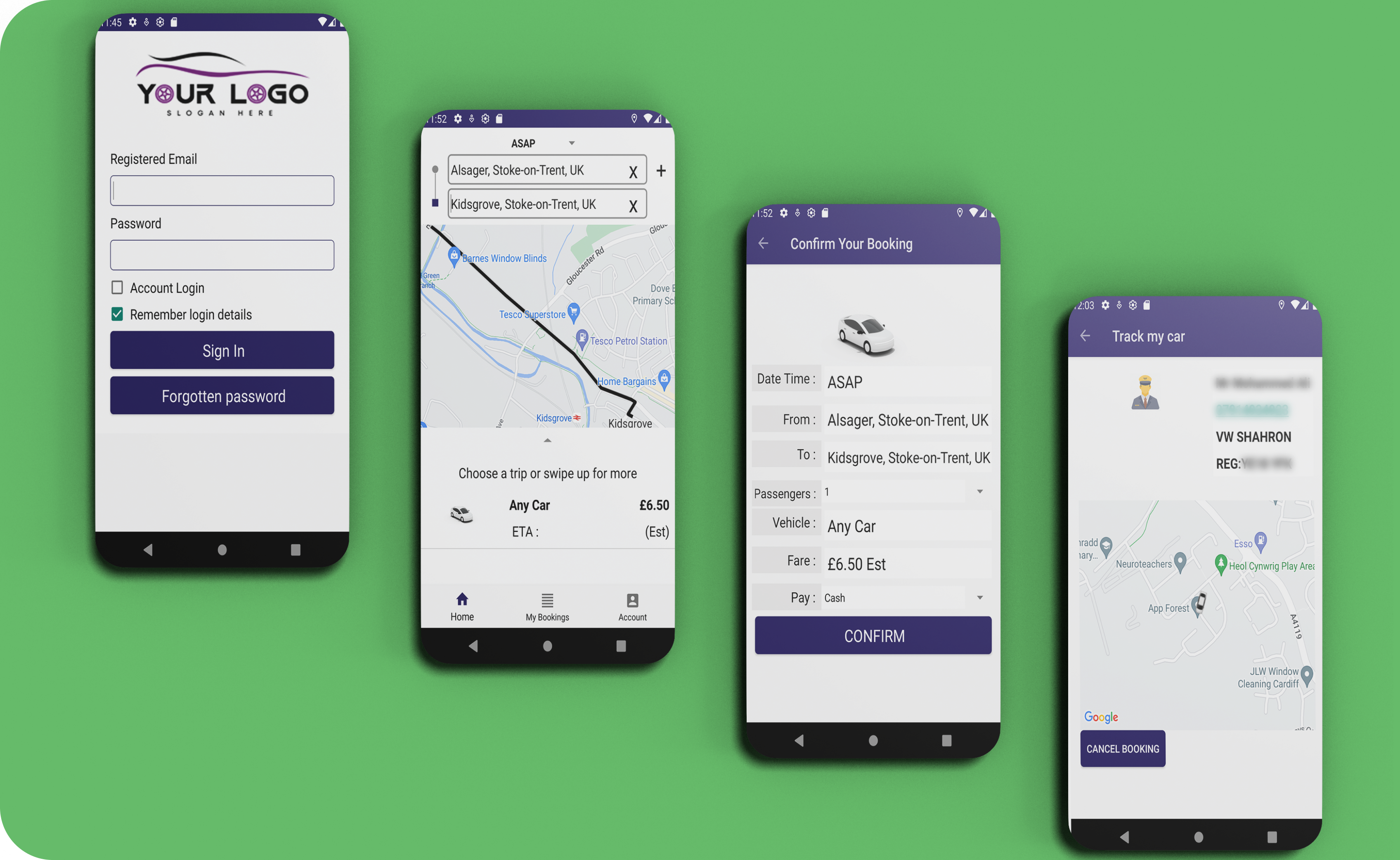 Passengers Website with Web Booker Features
With the taxi passengers website you can facilitate your passengers to book a taxi online as an individual or for business. Your own branded passengers website will be able to provide instant quotes to customers and will allow book taxis online. You can pay the affordable cost of taxi passengers website development in multiple instalments. Our passengers website comes with all the necessary features, below are these:
Instant quote
Operating area check
On demand and advance booking facility
Set prices and metered prices
Charging facility for extra requirements for the trip
Google address autocomplete
Cash card and corporate account payments
One way and return booking with via
Mobile friendly web design
Search engine friendly
Owner admin portal for managing
Driver registration form
Complaint submission form
Click on the link to know more about taxi passengers website design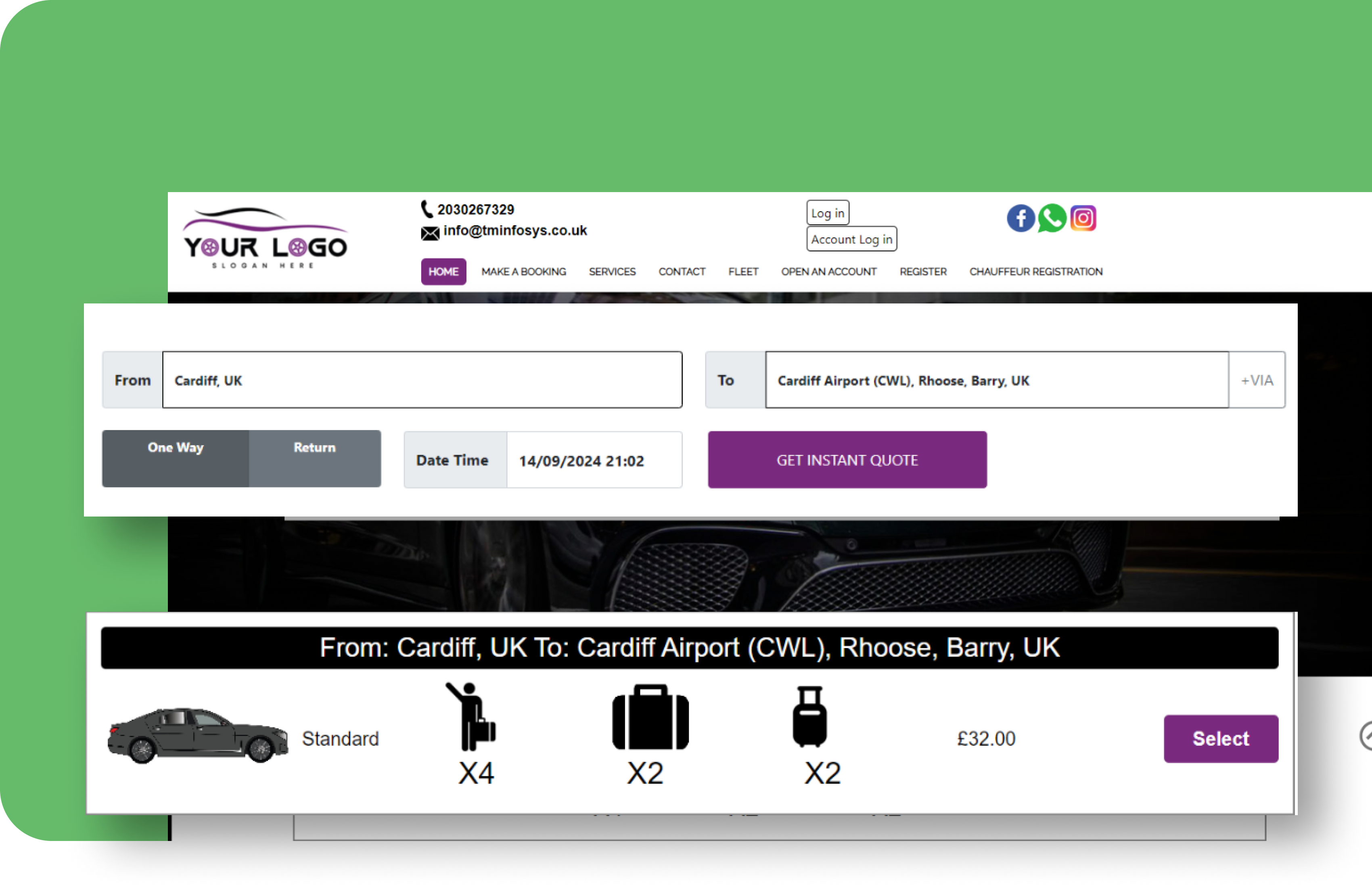 Caller ID, SMS, Email on Booking and Dispatch
Envoy taxi booking and dispatch system comes with caller id, SMS and email functionality. Our software helps building business relations between operators and customers by means of caller id, SMS and Email functions.
Get previous job history by caller id.
Send free SMS or your branded sms on booking using your SMS template
Dispatch jobs to drivers by SMS if required
Send booking confirmation to customers by email
Send booking allocation notification to customer by email and SMS
No charge for unbranded SMS, use your own SMS bundle
Write your own SMS templates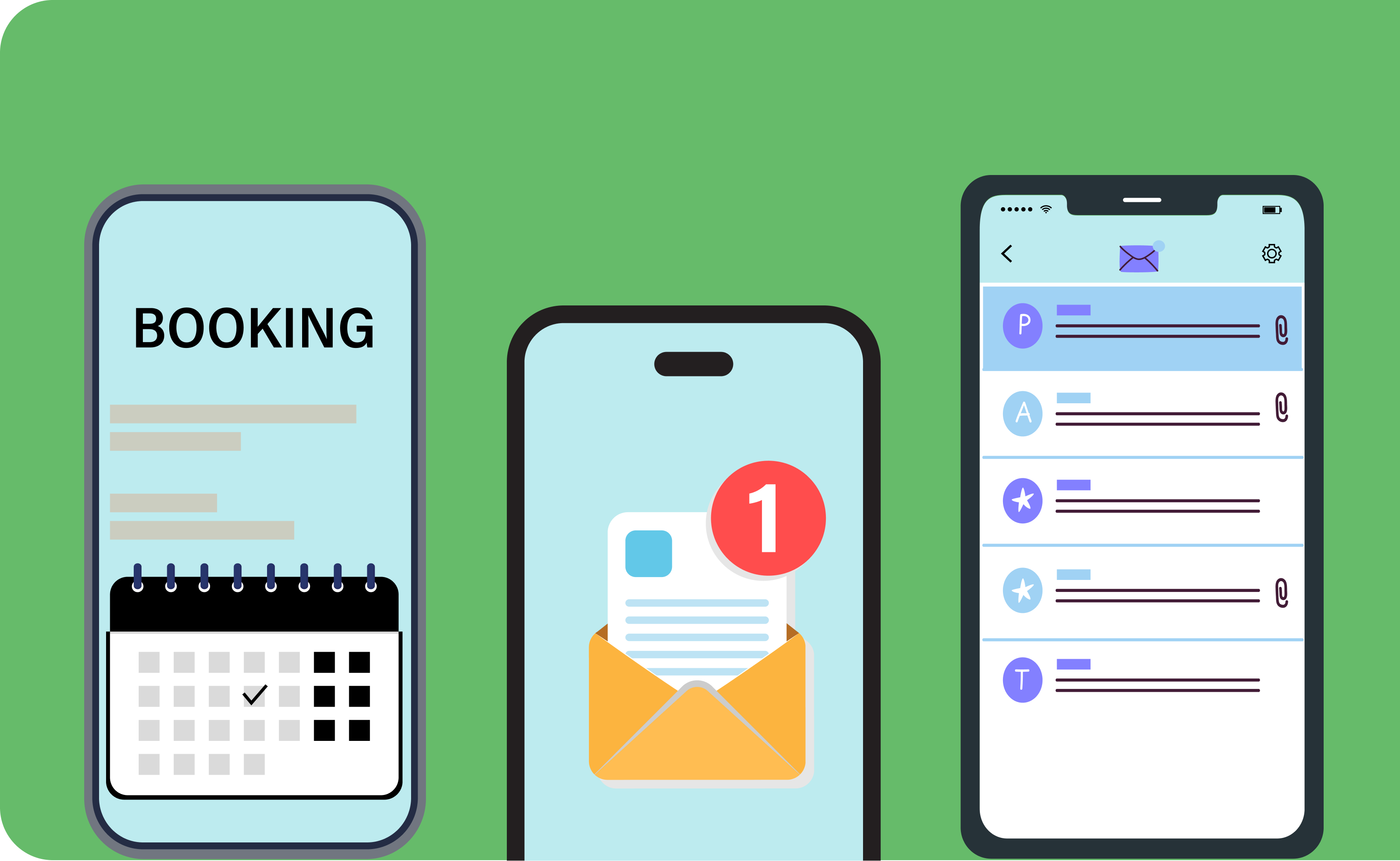 Booking Agent Partner Management Features
If your business rewards your booking agent partners this module is a useful piece of software. It helps you manage all your partners and their income. It provides an easy way of calculating their rewards and creating their income statements.
Managing booking accounts partners
Calculate all your partners commissions with one click
Generate all your partners statements with one click
Send statements by email
Recurrent and open bill cycles
Bill printing and PDF bill
Your own branded invoice
Quick job review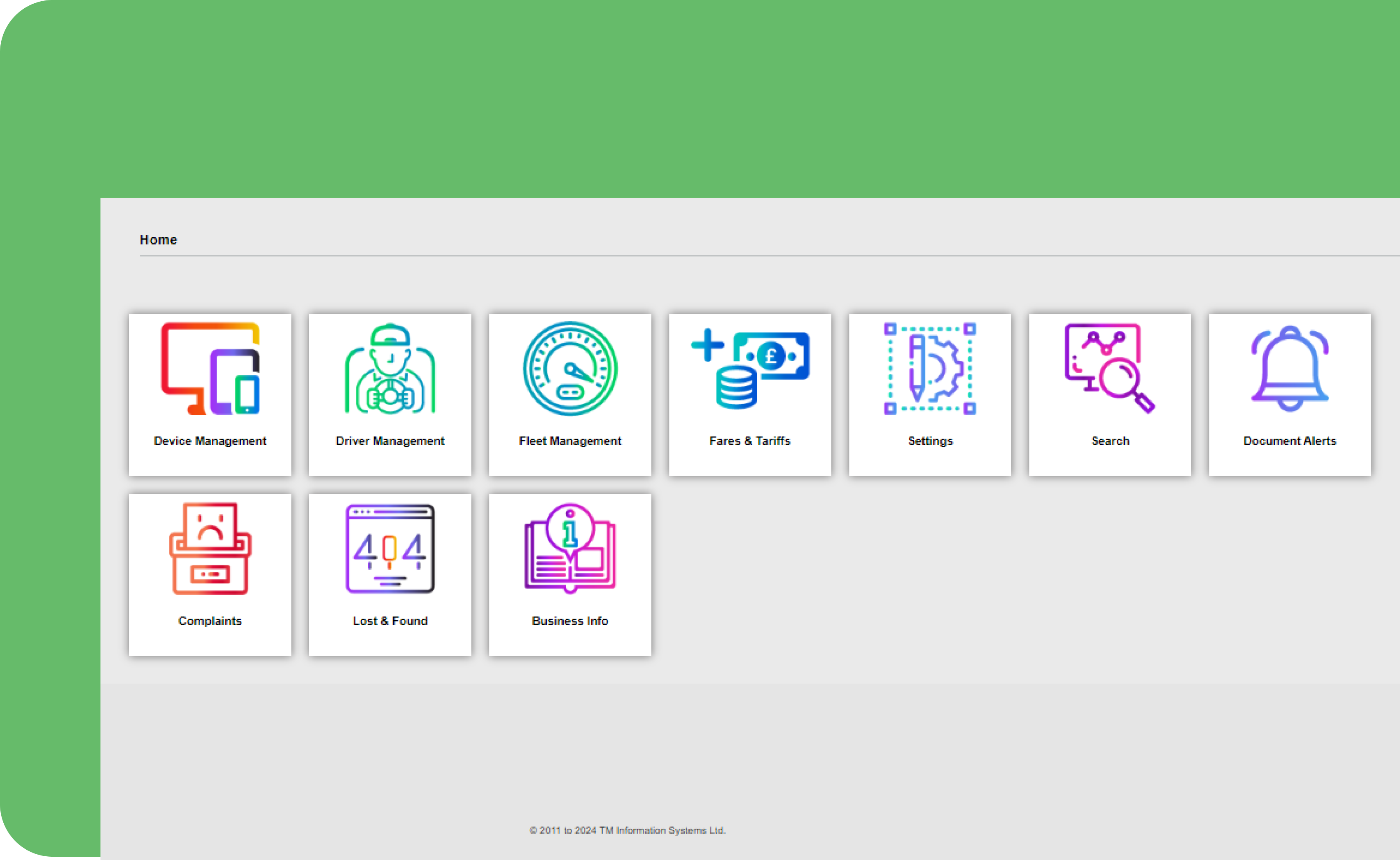 The Best Taxi Dispatch System
Envoy is one the best software for taxi, private hire, chauffeur, airport transfer, executive travel and limousine software